How An Ordinary Mid-West Entrepreneur With A Family Discovered The Insider Secrets To Network Marketing In Less Than 6 Month..  And How You Can Steal His Step-By-Step System To Financial Freedom and Success … Even If You Can't Tie Your Shoes … Guaranteed!
Dear Network Marketing Friend,
If you're tired of doing what they say, wasting money on leads that don't respond, getting hung-ups, calling on friends and family, spending your hard earned money, wasting your valuable time, holding meetings with "NO Shows".  If you knew in your heart that there was a better way to do this network marketing thing, but didn't know how exactly to do it .. then this is important.
Hi, my name is Bill Fletcher and I'm a Network Marketing Professional.  I've been in network marketing for over 12 years and have gone through all the mistakes and frustration my up-line taught me.
I've been where you are now, holding meetings with no-one showing and my

sponsor calling it a "training meeting".  I've placed cards on windshields, brochures in doors, tacked notes at the grocery store bulletin boards, made-up flyer's for hand-outs and of course, called all my friends and family.  Family who said, "get a real job", and friends who came out of pity.  I've been there..believe me it's nerve racking.
I knew I had a great product and opportunity but no one would listen.  Like so many others, I moved from one program to another….  Every time the same thing happened, No Income, No One Joining and those who did join me soon dropped out.
I'm convinced anyone can make a good living in this business no matter the product or services if we get the proper guidance, coaching, success plan and qualified leads.  I know all the mistakes, I've made them, I know how to get qualified leads, I know not to talk to friends and family except when they come to me.  I know when to turn a prospect away from my opportunity so as to work with only those who want to "go for it." I now choose who I want and not the other way.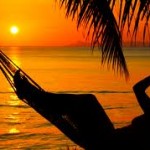 Today it's much different.  Today I have prospect calling me with credit card in hand and asking me to sponsor them.  Today I choose who I want to work with.  Gone are the days of frustration. Gone are the days of holding meeting with NO ONE there.  And gone are the days of begging.
So who am I?  I'm an Network Marketing Professional, Husband, Father and a Friend to other Marketers.  I've guided network marketers to real success.  I've shown how to get FREE leads, work with Social Media, get the "proper" training that is Duplicatable.  The product you have or services is of NO Consequence.  You may have a business you like but are struggling.  Stop the struggle and begin a path to success NOW.  Tomorrow is too late…
If all this makes sense and you want real success…this is where I go.  Click The Red Button and be prepared to be amazed by how easy it is to recruit people in your business.