Are you tired of living paycheck to paycheck? Do you dream of being your own boss and having the freedom to work from anywhere in the world? If so, affiliate marketing may just be the answer you've been looking for!  As the title says, let's start your journey to financial freedom with affiliate marketing.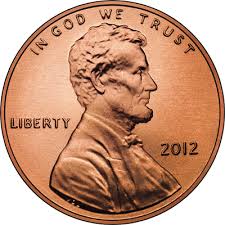 Why a journey?
Success in any business is a journey.  It's a long term commitment, willing to work at your business, focus, learning, mistakes, and time.
It's not a sprint, but rather a well designed plan to get you from where you are to where you want to be.
It's a roadmap to success filled with challenges, obstacles, failures, wrong turns and yes Success.
Affiliate Marketing
Affiliate marketing is a performance-based marketing strategy in which you promote other people's products and earn a commission for each sale or lead that is generated through your unique affiliate link. It's a simple and effective way to make money online without having to create your own product, handle customer service, or deal with shipping and fulfillment.
So, How Do You Get Started With Affiliate Marketing?
Here are some tips to help you succeed:
1. Choose the Right Affiliate Program
There are thousands of affiliate programs out there, so it's important to choose one that aligns with your interests and expertise. Look for programs that offers high % commissions, quality products, and good customer support.
2. Build Your Audience
To make money with affiliate marketing, you need to have an audience that trusts and values your opinion. Whether you choose to build a blog, social media following, or email list, focus on creating high-quality content that resonates with your audience.
3. Promote Your Affiliate Products Strategically
Don't just spam your affiliate links everywhere – instead, promote your products strategically by creating targeted content, using call-to-actions, and providing value to your audience. Remember, your goal is to help your audience solve their problems and achieve their goals, not just make a sale.
Success Is A Journey
Success does not happen over night.  Success is well thought out.  Success is a vision.  Success follows a roadmap with various ways to get to where you want to be.
To be a successful affiliate marketer, you must build your influence, drive traffic to the affiliate links you share and convert these clicks into sales.
Here are 6 simple tips to help you in your journey:
1. Focus on quality leads, not quantity.
One of the biggest mistakes that aspiring affiliate marketers make is ignoring the quality of the clicks or "leads" they receive in favor of quantity. In a bid to generate thousands of clicks and a potential commission, one tactic I often see is the use of automated bots (available from traffic-buying services) to inflate the number of clicks to their links.  Best advice here is do not use automated bots…they can get you into trouble.
2. Put your audience first.
If you're starting out in affiliate marketing, focus on targeted outreach among communities that are most likely to convert. Engage with audiences that have similar interests to you or have problems that can be solved by your expertise.
Pay attention to discussions on Twitter, Facebook, YouTube, Reddit and other social media platforms and forums. What are people asking about and responding to?
When you're ready to respond, share your viewpoint and post an affiliate link that points to a solution that can save them time and money.
For instance, if you're passionate about sports, you probably hang out online with fellow sportsy types, sharing experiences. People pay attention to you — you're now an influencer! When someone's looking for a recommendation for new sporting gear, you can monetize that status by sharing what worked for you and including an affiliate link.
Your affiliate link is your link to the program or product your offering.  You make a commission when someone clicks on your affiliate link.
3. It's about conversion rates, not commissions.
The most successful affiliate marketers don't chase high commission rates; they focus on promoting brands with strong conversion rates. For instance, an affiliate program that pays $500 per sale may sound appealing, but if the conversion rate is a mere 0.02%, it would require a huge number of clicks to make any money.
You're more likely to generate a steady revenue stream by choosing an affiliate program that pays $25 per conversion but converts at 30%. Also look for residual or passive income programs.
Residual/passive income is income that keeps coming in long after the original sales is made.
Example:  You made a sale and received a commission of maybe $100 dollars.  As long as your customer remains in the program you receive a passive income of $25 dollars.  Doesn't sound like much but let's say you receive the $25 dollars for a year.  $25 x 12 = $300.  Now let's say you have 25 sales.  Purchase commission is $100 x 25 = $2,500.  Plus passive commission $25 x 25 = $625.  So $2,500 + $625 = $3,125.  Not bad.  And that's for one year with only 25 sales.  What if you have 25 sales per month?  WOW!!
Couple this approach with consistent efforts to grow your circle of followers, and you have the potential for big payouts.
4. Build a subscriber list.
Once you begin to gain traction, get an autoresponder.  An autoresponder is a program tool you need to become successful.  The autoresponder keeps all you customers emails.  Stay connected with followers and grow your revenues further by issuing a weekly or daily newsletter. Give people an incentive to opt in. For example, send out "deal of the day" emails, and add value with tips on how you or others are using the products you promote.
I highly recommend GetResponse
GetResponse does have a free version, however best advice is to upgrade to the program that has Automation.  Long term you will be a better marketer.
5. Track your efforts.
Like any marketing program, to be successful, you need to know what's working and what isn't.
To understand the performance of your affiliate links, use the tools offered by your affiliate network or influencer monetization platform to see what your followers are responding to. As you get more sophisticated, your website, email marketing platform, social media channels and site analytics can also provide insights into how effective your other influencer activities are.
6. Follow the rules.
Be sure to play by the rules. The companies you promote have worked hard to build their brands and are sensitive to how their affiliates promote them online. Don't make claims about a programs that are untrue and don't register domain names or build social media landing pages using their trademark names.
You must also respect a forum or website's guidelines when posting affiliate links. If you work through an affiliate network or influencer monetization platform, stick to the established terms and conditions.
Commit To The Long Term
Affiliate marketing is not a get-rich-quick scheme. It takes commitment and consistency to earn trust and build an affiliate business.
The beauty of becoming an affiliate is that the rewards are incremental. Once shared, an affiliate link can continue to perform and earn commissions over time. As search engines index your content and your links are shared, their value will also grow, especially if the link doesn't expire.
The key is to start small.
As you get to know your audience and bring value to the conversation, you'll earn trust and add to your circle of followers — and your ability to generate revenue will grow.
By following these 6 basic tips, you can create a successful affiliate marketing business that generates passive income and helps you achieve your financial goals.
Start your journey to financial freedom with a good proven affiliate marketing program today!
Recommendation
I have a recommendation for you if your interested?
It pays an unheard on 80% commission and has a great passive income.
It's an All In One Digital Program with Done For You tools so you don't have to recreate the hard work.
It has an AI Magic Content Machine so you don't have to create blog content yourself.
Training….loads of training.
Webinars….every day…every week…every month.
Support….best I ever seen
To get started price…$25 dollars per month
Upgrade….several if you want them.  $125 per month and a $500 one time purchase.
How about a 30 Minute Workday Book with 185 pages of pure magic…included.
There's more but by now your interested or maybe not…your choice.
I invite you to take look at the All In One Digital Affiliate Program by Clicking on the BANNER
Whether you do or not, again it's your choice.
I hope you got some information about Affiliate Marketing from this article.