Hey I'm

I'm So Glad You're Here
I'm Bill Fletcher and I want to welcome you into my world of using online building strategies that created a thriving business and living my life with no worries.
If you're looking to take action with modern marketing methods so you can grow your business and fuel a lifestyle filled with freedom… Well you are in luck, you're going to love these articles.
I'm here to be your guide as you begin to take action with becoming a Digital Marketer (or an even more powerful one if you're already building online).
Digital marketing is the most efficient way to earn an income that many dream about.  Here is where your dreams will come true.
I'm excited that you have found this Planning-4-Success site and me Bill Fletcher and to tell you that all you have to do is to Take Action with what you will learn.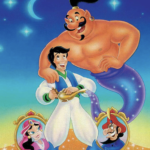 There is a story of Aladdin and his lamp.  Aladdin found a lamp and rub it.  Out popped a Genie and said, "Your wish is my command."
Did you ever wonder who the real Aladdin was?  Aladdin is YOU.  All you have to do is to make a wish, act on the wish and it can be yours.
Let's begin by introducing myself, my failures and success…
I spent over 20 years in corporate America.  I had a great position, making good income and traveled all over the world…but my boss told me what to do, how to do it, when to do it.  My salary was tied to my job.  A raise was tied to my performance.  I worked with people, some I liked some I could do without.  I was entitled to 2-3 weeks vacation.  For 20 years I looked over my shoulder hoping I was not in line for a downsizing.  My bosses kept changing.  I had some really great bosses and some really BAD bosses.  My life was really dictated by my employer.   I was in the Corporate Rat Race and Lack Of Freedom.
If you're sick of the Corporate Rat Race and Lack Of Freedom In Your Life…I've been there and I Know How You Feel!!
I Joined Network Marketing
I started network marketing part-time. I did everything I was told to do. Talk to my friends, talk to my family, talk to anyone and everyone within 3 feet me.  I was told to wear a button, place fliers on windshields, hold meeting at the house (with No Shows), draw circles, memorize a "script", and more.  Nothing happened.  I could recruit a few people but within months they disappeared.  I could sell products, but they soon disappeared.  I was working hard doing what I was told to do, and was struggling.  I tried several different programs but they all ended up the same…frustration…and I quit network marketing all together.
The Problem
The success in network marketing is around 3%.  To put it another way, you have to talk to 100 people to get 3.  Of those 3, maybe 2 will actually build a business.  Your network marketing company maybe one of 50-60-+ companies offering the same products.  Example:  How many weight loss companies are there each saying their product is better than….or Energy Drinks better than…?  Most networkers even loose money with their business.
I knew I had a great product and opportunity but no one would listen.  Like so many others, I moved from one program to another….  Every time the same thing happened, No Income, No One Joining and those who did join me soon dropped out.  VERY FRUSTRATING
I'm Convinced
I'm convinced anyone can make a good living with the right business, mindset, no matter the product or services if we get guidance, coaching, and a proven success plan.
I Looked Around
For about 18 months I looked around for something better.  I stumbled upon something called Affiliate Marketing.  It looked promising.  The more I looked the better it became.  I found out that companies like Amazon, Walmart, Nike and a host of other name companies offer affiliate programs.  I simply find someone who wants Nike shoes, they purchase from my site and I make money.  I recommend Walmart and when they purchase, I make money.
This soon led me to Affiliate Companies who not only had a product but also showed me how to grow my affiliate business with coaching and a proven success plan, from people who are already successful and willing to share their knowledge.
What you are about to learn is how an ordinary Mid-West Entrepreneur with a family discovered the formula to Affiliate Marketing success…and how you can get a Step-By-Step Program to financial freedom and success … even if you can't tie your shoes … go to the Tab:  Products
Today Is Much Different
Today is a lot different than my days trying to build a network marketing business.  I finally realized that to build this type of business you have to have hundreds of NO's.  You have to tell your prospect that your product, company and commission is better than your competitor.  You have to constantly keep your team motivated.  I finally realized that the failure rate in network marketing is 96%.
Still liking the idea of "working for my self", I met someone who impressed me and offered to mentor me.  He introduced me to Affiliate Marketing and immediately I saw the difference in what I was doing for so many years was a waste of time.  Today, I have companies that pay me when one of my referrals purchases their product.  Today I have people calling me and asking me to invite them to affiliate marketing.  Today I choose who I want to work with.  Gone are the days of frustration. Gone are the days of holding meeting with NO ONE there.  Gone are the days comparing my products to the hundreds of similar companies. And gone are the days of begging.
If You Don't Take Action In Life-Nothing Changes!!
If you take one thing away from my story realize that although you may fail like I did in my first venture…I would not be where I am today if I had not taken action. It's easy to get seduced into the idea of taking action someday but never making your move.  You need to actually take that first step into the unknown to make any progress. And it doesn't have to be that scary. Simply committing to a plan of action and sticking to it every day is a great start.
Never Give Up!!
If I could pass on another lesson from my experience, it would be to Never Give Up-no matter what happens. Success is usually closer than you think…sometimes it's just around the corner. If you give up on your dreams you will never succeed.  "If you never start you car, you're never going anywhere"  It all begins with the START.
There Is Greatness
There is greatness inside every single person. Everyone has what it takes to become independent..including you! I look forward to connecting with you, at your convince, and helping you in whatever way I can.
Believe in yourself and know that you CAN be great and create an inspiring life no matter who you are or what your circumstances.
So Who Am I?
I'm a Marketing Professional, Husband, Father and a Friend to other Marketers.  I've guided home business owners to real success.  I've shown how to get FREE leads, work with Social Media, get the "proper" training that ends the frustration and struggles in finding qualified leads.  The product you have or services is of NO Consequence.  You may have a business you like but are struggling.  Stop the struggle and begin a path to success NOW.  Tomorrow is too late…
If all this makes sense and you want real success…there are over 800 articles on affiliate marketing, network marketing and product reviews in this site.  Be prepared to be amazed by how easy it is to be successful your business.