This is Part 2 on Affiliate Marketing How To Get Started.
In this article we'll look further into affiliate marketing as a business.
We will look at 6 tips to become successful in affiliate marketing.  Next, What Are The Top Affiliate Marketing Trends For 2020?  What Affiliate Marketing Strategies Should You Employ in 2020? How to Avoid Internet Affiliate Marketing Scams  and finally a recommendation on the best program available today for affiliate marketers.
If you have not read Part 1 on Affiliate Marketing Click Here
In Part 1 of Affiliate Marketing
What Is Affiliate Marketing?
How Does Affiliate Marketing Work?
How Do Affiliate Marketers Get Paid?
Why Be An Affiliate Marketer?
Common Types Of Affiliate Marketing Channels
Tips to Help You Become A Successful Affiliate Marketer
In Part Two, I will discuss:
Tips to Help You Become A Successful Affiliate Marketer
What are the Top Affiliate Marketing Trends of 2019?
What Affiliate Marketing Strategies Should You Employ in 2019?
Benefits Of Joining A Professional Affiliate Program
What To Look For When Joining An Affiliate Company
Avoid Affiliate Marketing Scams
How to Avoid Internet Affiliate Marketing Scams
Introduction
The following is from Part 1.  I did this for 12 years.  In the beginning I didn't mind but as time went on I hated it.  Snowy days was a problem, rainy days, hot Texas days and even cool days nothing changed except the type of traffic.
If your like many people you have a job.  Now correct me if this is not the way working at a job works:
You wake up at an ungodly hour. Sleepy eyed, you shower and get dressed. Still half asleep, you make your way to the kitchen and if your lucky enough make a cup of coffee or tea.  If you have a family, you get the kids ready and off to school.  If it's Winter, and you live in snowy states, you may have to clean the drive of snow.  If not, you start the car and back  out of the drive.
Now the problem:  Just like you, there are hundreds even thousands of others who have just back out of the drive.  Like every other day, you are now in Traffic.  In the big cities, you are probably in a Traffic gridlock, streets jammed with other half-asleep commuters.
You finally make your way to your work.  You park the car and walk to your office.  By now you NEED a cup of coffee.
You now begin to Slog through email after mind-numbing email.  The boss needs something or you are working on your daily task.  LUNCH.  You either work through lunch or take your lunch break.  Back to work and waiting for the sweet release at five o'clock.
YOUR NOT DONE! 
Remember the morning drive?  Your doing it again this afternoon.  Your home, tired and you have to do it all over tomorrow!
Sounds terrible doesn't it?
If you ride the train or transit, replace the drive with crowed commuters, maybe add taxi or bus.
FUNNY NOTE:  While in college, one of my professors said, "If you drive more than 15 minutes to work…either move closer or get a new job."  
What if, instead of dealing with the monotony and stupor of the rat race to earn a few bucks, work 40 or more hours per week and work 46 or more years, get 2 weeks vacation an 10 days of sick leave, you could make money at any time, from anywhere — even while you sleep? (Don't plan on that just yet)
That's the concept behind affiliate marketing.
Affiliate marketing is a popular tactic to drive sales and generate significant online revenue. Extremely beneficial to both the company and affiliate marketers. The new push towards less traditional marketing tactics has paid off. In fact:
81% of brands and 84% of publishers leverage the power of affiliate marketing, a statistic that will continue to increase as affiliate marketing spending increases every year in the United States.
There is a 10.1% increase in affiliate marketing spending in the United States each year, meaning that by 2020, that number will reach $6.8 billion.
In 2018, content marketing costs were gauged to be 62% of traditional marketing schemes while simultaneously generating three times the leads of traditional methods. In fact, 16% of all orders made online can be attributed to the impact of affiliate marketing.
In March of 2017, Amazon's affiliate structure changed, offering rates of 1-10% of product revenue for creators, providing the opportunity for affiliates to dramatically increase their passive income based on the vertical they're selling on.
Pretty amazing statists.
As I mentioned, that was an Introduction form Part 1.  Now let's get into Part 2 in which I will be going further into affiliate marketing and should you consider affiliate marketing for your personal business.
Tips to Help You Become A Successful Affiliate Marketer
1. Develop a rapport with your customers.
When beginning your affiliate marketing career, you'll want to cultivate an audience that has very specific interests. This allows you to tailor your affiliate campaigns to that niche, increasing the likelihood that you'll convert. By establishing yourself as an expert in one area instead of promoting a large array of products, you'll be able to market to the people most likely to buy the product.
Define your target market or AVATAR
2. Choose a product you believe in.
There is no shortage of products you'll be able to promote. You'll have the ability to pick and choose products that you personally believe in, so make sure that your campaigns center around truly valuable products that consumers will enjoy. You'll achieve an impressive conversion rate while simultaneously establishing the reliability of your personal brand.
3. Reviewing products and services within your niche.
Focus on reviewing products and services that fall within your niche. Then, leveraging the rapport you have created with your audience and your stance as an expert, tell your readers why they would benefit from purchasing the product or service you are promoting. Almost anything sold online can be reviewed.
4. Use social media and blogging.
Instead of focusing on just an email campaign, also spend time making money with a blog, reaching out to your audience on social media, and even looking into cross-channel promotions. Test a variety of marketing strategies to see which one your audience responds to the most. Make frequent use of this technique.
5. Choose your campaigns with care.
No matter how good your marketing skills are, you'll make less money on a bad product than you will on a valuable one. Take the time to study the demand for a product before promoting it.  Your time is worth a lot, and you want to be sure you're spending it on a product that is profitable and a seller you can believe in.
6. Stay current with trends.
There is serious competition in affiliate marketing. You'll want to make sure you stay on top of any new trends to ensure you remain competitive. Additionally, you'll likely be able to benefit from at least a few of the new marketing techniques that are constantly being created.
What Are The Top Affiliate Marketing Trends For 2023?
1. Personalization
If you want to stand out in 2019, you need to personalize your marketing – and that means personalized content, products, emails, and more.  As Kevin George, Head of Marketing at EmailMonks, says, "The future of e-mail is real-time, behavior-based personalization. A study by Marketo shows that personalized, triggered e-mails based on behavior are 3x better than batch-and-blast e-mails."
2. Video Marketing
52% of consumers say that watching product videos makes them more confident in online purchase decisions.  And don't just think YouTube. To witness higher engagement with your video marketing, you can make a video post or start a live broadcast on Facebook, Instagram or LinkedIn.
3. Smartphones
People spend an average of 3 hours and 35 minutes on their smartphones every day, and by 2019, mobile devices will be the medium that gets the most minutes in the U.S. (finally surpassing television).
What Affiliate Marketing Strategies Should You Employ in 2023?
1. Only recommend products you are familiar with.
Building trust with your target audience is paramount, and the quickest way to lose trust is to recommend products you haven't used before or that aren't a good fit for your audience. Also make sure you never tell anyone to directly buy a product, you are simply recommending the product. The more helpful you are and the more you make quality recommendations, the more likely your web visitors will come back for your recommendations.
2. Promote products from different merchants.
Don't put all your eggs in one basket. If you only promote one merchant's products, you are stuck with their commissions, their landing pages, and ultimately, their conversion rates. It is important to work with many different merchants in your niche and promote a wide range of products. This affiliate marketing strategy will diversify the amount of commissions you make and create a steady stream of revenue.
3. Content strategy.
If your content doesn't accurately reflect your brand's voice, the mission your company stands for, and the value you hope to bring your target audience…well…you might as well not create it in the first place.
Case in point:  86% of consumers say that authenticity is a key differentiator that leads to a purchasing decision…73% of consumers would pay more for a product if the company behind it promises transparency
4. Google analytics and search console.
It's important to know where your traffic is coming from and the demographics of your audience. This will allow you to customize your messaging so that you can provide the best affiliate product recommendations. Traffic sources may include organic, paid, social media, referral, display, email, or direct traffic. You can view traffic source data in Google Analytics and Search Console. This analytics data is crucial to making informed decisions, increasing your conversion rates, and making more affiliate sales.
Benefits Of A Professional Affiliate Program
1. Professional programs
There are a handful of professional affiliate programs.  Your job is to find the one that best fits your goals and requirements.  If you have been reading this article, there are ways to locate one of the professionals simply by doing your due diligence.  Never jump into a program by not doing your research.  Read Google reviews is a awesome way to find out what others are saying about that program.  If they have a Free Starter Package or a Free Training program, take advantage of the free offer.  This way you will get an good idea if the program is right for you.
2. Strategic growth.
Look at the growth of the affiliate company.  How long have they been around?  Who are the leaders?  Are they growing, declining or stagnant?  You can benefit with their growth.
3. Professional training.
Check out the affiliate training.  Is the training current?  What type of training is offered?  Do they have weekly, monthly webinars?  How is the training delivered (video, e-books, blogs or a combination of all or part?  With professional training, you decrease the learning curve.
4. Coaches or mentors.
Does the affiliate company have dedicated coaches?  Do you have access to members within the community?  Can you get answers to your questions via a support group or emails or discussion groups?  Coaches and mentors, like professional training will reduce the learning curve.
5. Back Office.
Look at the Back Office.  Is it easy to get around or a mismatch of tabs?  Your back office is the life blood of your affiliate marketing success.  Your Back Office must be easy to navigate!
6. Reputable affiliate programs
You will be a better marketer and avoid costly mistakes by joining an affiliate program of a reputable company.
Here are a few reputable affiliate programs that you can research:
All In One Digital Marketing by Home Business Academy
Commission Junction
ClickBank
JvZoo

Wealthy Affiliate

Amazon Associates
Affiliate Window (Europe)
AliExpress Affiliates
iTunes Affiliates
What To Look For When Partnering With An Affiliate Company
Now that we looked at the benefits of a professional affiliate marketing program, let's review companies within your niche.
Things to check for before promoting a product
An affiliate product is a product that your are promoting to your target audience.  It is the niche you have determined you want to associate yourself with.
1. Payout Method
Imagine a situation where you are promoting a product and you earned over $1,000 dollars, but you can't get paid because there's no acceptable payout method. This is nothing new and has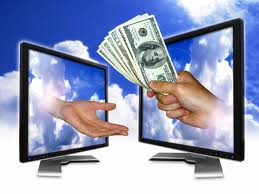 happened to many other affiliates.
Before promoting the products check the payout methods supported by the affiliate company. If you don't see any payout method that works for you, you should talk to the affiliate manager or use the program contact form and see if they can do something for you.
Here are some of the most popular ways to get paid:
Paypal
Payoneer
Direct bank deposit
Check
2. Minimum Payout
This is one of the most common reasons why beginner affiliate marketers quit.
Most affiliate programs pay you when you reach a minimum payout threshold of around $50. There are exceptions, but more or less, it's $50 for most affiliate companies.
If you're under that threshold, you won't get paid.
Always check for the payout threshold.
3. Cookie Length
One of the reasons I enjoy affiliate marketing is because of the freedom it offers.  All I do is simply send some traffic and let the companies do the "sales" work.  When a purchase is made, I receive a commission.
Sometimes the buyer comes back to purchase additional products without our promotion.  Do we still get paid?
YES because of "Cookies."
Standard practice for cookies is anywhere between 30-90 days after a user clicks on an affiliate link.
Be sure you check for the Cookie length before signing up.
Avoid Affiliate Marketing Scams
Affiliate marketing is a legitimate industry. There are no two ways about that. Don't let anyone tell you the whole industry is a scam!
However, there definitely are some affiliate marketing scams that we've seen people fall prey to. This often happens to newbies and leaves them with a bad taste in their mouths.
We don't want you to become disillusioned with affiliate marketing, so keep reading and stay safe.
Affiliate Marketing Scam Examples
Like any other online industry, there are plenty of scams doing the rounds in the world of affiliate marketing. Scammers (unfortunately) are always trying to find new ways to make money off innocent affiliates.
These are some of the most common affiliate marketing scams we've come across.
1. Fake Affiliate Marketing Training
Most newbie affiliates would like to get started by subscribing to affiliate training course to get started. There will be hundreds of people trying to sell you a course, an e-book, a webinar and various other kinds of information. Do your research before you pick your training program.
Many of these training programs are often nothing more than a rip-off. You don't actually learn anything useful and you're out whatever money you spent, as well. At the most, you might get an e-book that is full of fluff and no real, actionable lessons. So make sure do your training with a well known name.
One company comes to mind.  You become an affiliate member by investing several thousand dollars.  They won't tell you that up front.  You sign up for a couple hundred dollars.  Then your told that in order to make money you need to buy their upgrade package.  Once you purchased their upgrade, you're told that the top earners bought the master package.  By the time you've spend the several thousands of dollars you have ended up with a few training courses, an e-book and a certificate for framing.
2. Get-Rich-Quick Offers
The reason affiliate marketing gets such a bad rap is because of the proliferation of get-rich-quick offers everywhere. They promise you will make thousands of dollars overnight, or that you can just work 2 hours a day and have $5,000 in your bank account at the end of the week.
WRONG  Don't fall for it.
If anyone tries to sell you a "secret system that works," don't believe them. Legitimate affiliate marketing takes a bit of time to learn and while you will make money from it, it doesn't happen overnight. You need a strategy and you need to implement it well before you make any income.
3. No Product or Service to Sell
Affiliate marketers make their money by promoting someone else's product or services. If a company is promising you thousands of dollars in income, look closer. What is it that you're actually selling? If there is no actual product or service, it's nothing more than a scam.
A good example was MOBE and the FTC.  According to the complaint, consumers who pay the initial $49 entry fee for the 21-step program are bombarded with sales pitches for membership packages that cost thousands of dollars, which MOBE pressure them to buy in order to continue through the 21 steps. MOBE eventually reveal that their "proven system" for making money is for consumers to sell the same memberships to others in the hopes of earning commissions on those sales.
FTC finally shut them down.
These affiliate marketing "opportunities" are designed like pyramid schemes where no one is actually making any money. You make an investment to join the program and after that, money is just passed around from
one person to the next. These schemes are totally illegal! You will lose your investment.
How to Avoid Internet Affiliate Marketing Scams
The rule of thumb before signing up for any affiliate program or affiliate training course is to do your due diligence. There are some well known and reputable programs and courses in the industry.  Below will be my recommendation on the most professional and recognized program available.
Follow these tips to make sure you don't get caught up in an affiliate marketing scam.
Ask Google
The easiest way to find out the legitimacy of any affiliate program or training course is to Google it. If it's a well known scam, you will more than likely see reports about it online. If you can't tell just by searching for the name, try searching for variations, such as "[affiliate program name] scam" or "[affiliate program name] ripoff." You can also search for "[affiliate program name] reviews," etc.
The Company Website
If Google isn't yielding much information, head straight to the company website. Legitimate companies in the affiliate marketing industry always have professional websites. If this is not the case, it should raise a red flag for you.
Genuine Commission Percentage
As an affiliate, you will make money off commissions. If a company is offering a ridiculously high commission percentage, don't believe it straight away. It's not impossible (some programs really are quite generous), but it's better to do your research and see if they really pay out their affiliates. Also, make sure the products and services they offer are genuine and of good quality.
If It's Too Good To Be True
The bottom line is, if something is too good to be true, you are better off being suspicious about it. Be wary of unrealistic offers, easy money schemes and any businesses (especially foreign) offering to help you with something out of the blue.
Use your common sense and you have nothing to worry about. There are hundreds of genuine and completely legitimate ways to make money as an affiliate. Be aware of the affiliate marketing scams, but don't let them keep you up at night!
Check these 4 major affiliate marketing scams!
1. Phony Marketing
This is a commonly used scam. It's the marketing of phony courses and training.
That's why these phony marketers set up courses which are usually offered through eBooks, DVDs, webinars, seminars and even live demonstrations.
Typically, these providers make tall claims that once you complete their awesomely amazing super course, you're gonna be on your way to becoming filthy rich.
They will ask you to invest $ xxxx dollars.  Truth be known, they got your money and you get an e-book.
That's why it's important to research thoroughly so that you don't become just another number on the international hit list!
2. "Get Rich Quick" Schemes
Another common affiliate marketing scam is a "get rich quick scheme" that offers you visions of earning big bucks without putting in much effort.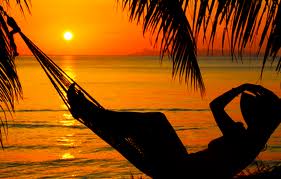 There are hundreds of such ads all over the Internet.
The usual modus operandi is that these scammers ask you to enroll with their company for a few hundred dollars.
They'll convince you that you're gonna learn the tricks that'll enable you to make thousands of dollars like a fat cat living at a resort in some exotic place.
You will see them with pictures in front of a BMW, large mansion (paid in cash), hammock at the beach with a computer….
Once you send your $495 (or whatever the amount they require), the only thing you'll end up with is a worthless hole in your back account.
Summary
Affiliate marketing is an ideal solution for those looking to gain control of their own income by focusing on performance-based revenue options. Working in tandem with a seller, a motivated affiliate marketer will be able to achieve a passive income from the comfort of their home without worrying about producing their own product or service. Although the success of the job does depend on the affiliate's marketing skills, it can prove to be an effective way to meet your income goals.
In Part 1, I recommended Home Business Academy.  This is by far one of the best programs for Affiliate Marketer.  As a new affiliate marketer, HBA can not be ignored.  As an experienced marketer HBA can not be ignored.
Home Business Academy will take you from knowing nothing about affiliate marketing to a very knowledgeable affiliate marketer in a short few months and a professional in less than a year..  I can highly recommend Home Business Academy for building wealth in this industry.
HBA is the worlds first All In One Digital Marketing Program
CLICK ON THE BUTTON.  I think you will agree with the quality of the training and the content.